Here interdisciplinary art means the connexion of music and sounddesign with film, literature, theatre and performance. Most of the work is connected to MZUZ, a music creation institution which Manuel Zacek and I founded in 2006: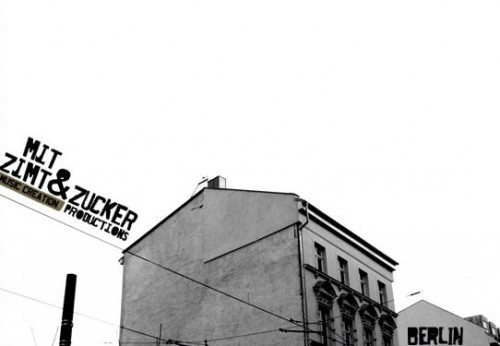 Collaboration with: Nomadic New York Festival Berlin, Interfilm Festival Berlin, Fullframe Festival Vienna, Stefan Zweig Centre Salzburg, Gmundner Festwochen, Jazzfestival Vienna …

SELECTED PROJECTS
"IN THE CABIN!"
PERFORMANCE at the HOUSE OF WORLDCULTURES, BERLIN
(Nomadic New York-Festival 24.08.2007 – 04.11.2007; exhibition, film, programme, music, conferences, readings, performances)
Project description: music composition, sounddesign, lead rehearsals, live performance and acting.
WILLIAM POPE.L: idea, concept, direction, performance, composition, vocals
CHARLOTTE BRATHWAITE: performance, vocals
DEBORAH KLEIN: performance, vocals
MANUEL ZACEK: sounddesign, composition, electric bass, performance
PHILIPP ROIDINGER: sounddesign, composition, keyboards, performance
"In The Cabin!" is a "highly theatrical moment in the life of a prestigious unemployed politician who has withdrawn from the public eye. the cabin is his new castle. a typical evening there includes a lot of chocolate, artificial snow, extremely curvaceous women and, of course, songs about melancholy and stupidity."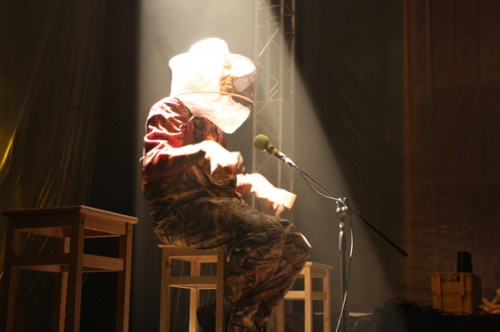 William Pope L. (In the Cabin, House of World Cultures)
SOUND-EMERGENCE
Williams theatrical concept of the performance and our music/sounddesign-structure developed parallel and mutally influenced. Loads of ideas and soundfiles passed the cyber-highway between New York, Berlin and Barcelona. We designed an interactive and flexible soundconcept to be able to spontaneously follow the movements of the performers. Two weeks before the show we met to rehearse at the 'House of World Cultures' in Berlin.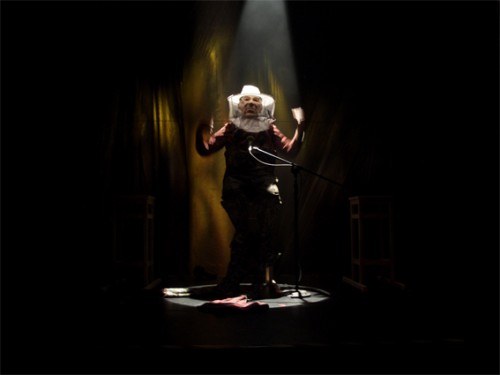 William Pope L. (In the Cabin, House of World Cultures)
NOMADIC NEW YORK (CONCEPTUAL FRAME)
"Nomadic New York counters manhattan's restless flow of money with "decelerated" in-between spaces. their performance art refuses spectacle. It takes on a political dimension through the formation of temporary collectives which occupy spaces in new ways. the artists open up new york and new york through their nomadic coming and going, their avoidance of fixed structures. In Berlin they will tell us a story of life in the global metropolis, a story that we all have in common…"
(curated by andré lepecki, new york university)
WILLIAM POPE.L
William pope.L (born 1955) defines himself as the "friendliest black artist in america." his works investigate the social structures of the united states. as chief executive officer of the "black factory" he operates a collaborative project that brings "blackness into the jungle, where there is a lack of it, in the american hinterland." In his performance "the great white way" william pope.L crawled across manhattan dressed as superman.
He was featured alongside other performing artists: with Sean Penn, Willem Dafoe, Brad Pitt, Steve Buscemi and Juliette Binoche in Robert Wilson's LAB HD portraits.
Pope.L currently works as a lecturer of theater and rhetoric at bates college in lewiston, maine.

William Pope.L: The Friendliest Black Artist in America, Mark H. C. Bessire, The MIT Press: Cambridge, MA, 2002.
The Whole Entire World: Interview with William Pope.L by Amy Horschak in Dak'Art 2006, La Biennale de Dakar: Dakar, 2006, p. 382-383.
http://en.wikipedia.org/wiki/William_Pope.L
http://www.tenbyten.net/williampope.html
http://www.theblackfactory.com/
http://www.hkw.de/en/
INTERFILM FESTIVAL
COMPOSITION, LIVE PERFORMANCE
Project description: Composition and performance: Festivalmusic. 'Jingles' for all awarded categories. Live performance at the award presentation ceremony.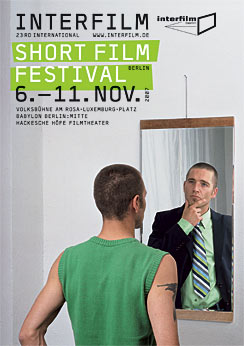 PHILIPP ROIDINGER: composition, keys
MANUEL ZACEK: composition, bass
HANNES DULLINGER: drums
In 2007 the international short film festival 'Interfilm' took place for the 23rd time, a veritable meeting place for the international short film and video scenes. More than 400 short films and videos have been shown during the six days of the festival and an estimated 100 films were nominated to compete in the international competition. An international jury awarded 'Interfilm Short Awards' worth € 40.000.
ICH GEHÖRE NIRGENDS MEHR HIN
A life-history in letters…
COMPOSITION, LIVE PERFORMANCE
Project description: Melding words with composed and improvised music into a new condition.
PERFORMED LIVE AT:
Austrian Embassy, Berlin | Gmundner Festwochen (AT) | German Historical Museum, Berlin | Ebneter Kultursommer, Freiburg (GER)
KLEMENS RENOLDNER: spoken words
PHILIPP ROIDINGER: grand piano, composition
Author STEFAN ZWEIG (1881-1942) correspondend from his early youth in vienna till his emigration in brasil with friends, collegues and various celebreties. More than 30.000 of his letters have been preserved. Klemens Renoldner reads selected passages from the wealth of this material.
KLEMENS RENOLDNER (born 1953) studied germanistik, journalism and music science (dr. phil). Head dramaturg: "Wiener Festwochen", "Kammerspiele Muenchen", "Schauspielhaus Zuerich", "Stadttheater Bern" and Director at the theatre in Freiburg. Lecturer at the Universities Salzburg, Bern and Freiburg.
Journalistic work, author and publisher. Head of the 'Stefan Zweig Centre' in Salzburg.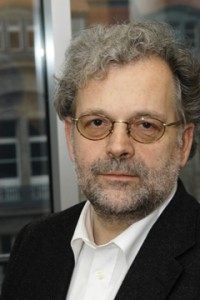 www.renoldner.com
http://de.wikipedia.org/wiki/Klemens_Renoldner
OUT OF FOCUS
shortfilm, color, 25 minutes, spain, 2005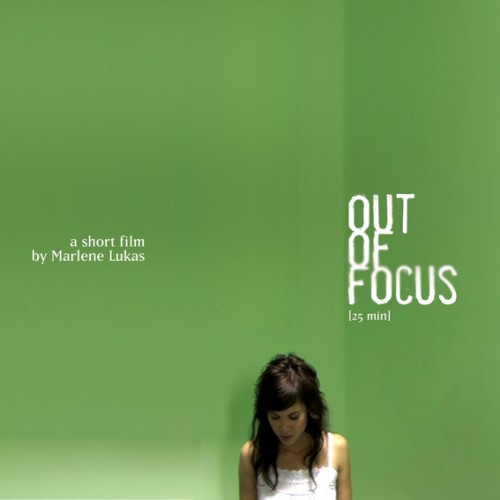 FILM MUSIC, SOUNDTRACK
Project description: Composition and Sounddesign. The absence of any dialogues or spoken words pushes the music into a more superficial position. This space allows music to be a part of the narration.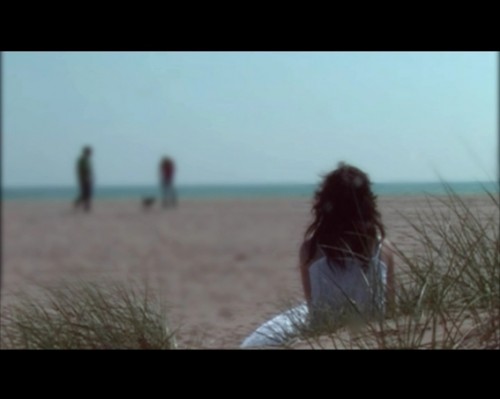 PLOT AND CONCEPT
A story about a young girl, niña, who comes into a foreign city without being able to speak the language of that place. rejected from people and unable to deal with urban life she escapes into a world of her own imagination.
Marlene Lukas produced Out of Focus to investigate different forms of fuzziness. The concept of fuzziness has undergone changes over a long period of philosophical and aesthetic discourse which has also affected or rather inverted the meaning of the term fuzziness itself (both – in art historical and society historical context). she was working with a set of different types of fuzziness – not differing in its superficial appearance, but in its meaning, effect and impact regarding contents. Consequently, the potential of a more precise description in terms of film analysis arised. Interaction between theories of media-philosophy, visual style in cinema and type, function and effect of the use of fuzzy aesthetics formed the basis of the short movie.

OUT OF FOCUS DEMO
MARLENE LUKAS: director, camera, editing
OLIVER FALKNER: editing, camera
MONTSE MUNOZ: actress
MARTA GARCIA BAZACO: producer
PHILIPP ROIDINGER: composition, keyboards, programming
MANUEL ZACEK: composition, bass, recording, programming
HANNES DULLINGER: drums
LINK: www.seismo.tv