Pianist | Keyboarder | Composer | Researcher | Pedagog
Born in Austria – currently based in Berlin.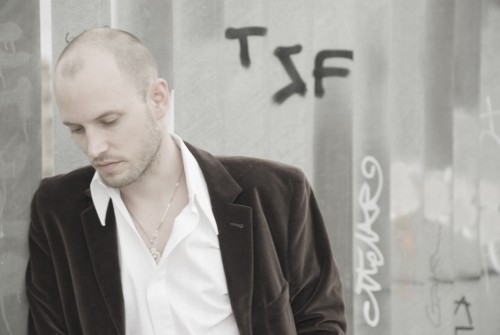 BRIEFLY

Education and Academics
Piano studies
Anton-Bruckner-University for Music Drama and Dance, Linz (AT)
University for Music and Performing Arts, Vienna (AT)
ArtEZ Institute of the Arts, Arnhem (NL)
JIB – Jazz Institute Berlin (GER)
Psychology studies
University of Vienna (AT)
Technical University Berlin (GER), Institute SACS (Structural Analysis of Cultural Systems, TU Berlin)
Research Interests
Cognitive-, Culture- and Music Psychology.
Roidinger, P. (2017). Musikalisches Improvisieren: Eine generische Einheit von Handlung, Gestalt und Wirkung. Wiesbaden: Springer Fachmedien.
Lecturer
2011- 2014 ICPM – Institute for Contemporary Popular Music (Potsdam, GER).
Courses: Piano, Music Theory, Improvisation, Bandcoaching, Music Psychology and Psychoacoustics, Sounddesign, Ableton, Ear-training.
Musical Emphasis
Improvised Music. Music of the 'African Diaspora' – especially African-American Music (Jazz, Brazil, HipHop, Contemporary Clubmusic and Electronic Styles). 'Art Music'.
Musical Collaborations
The SWAG
Hiphop- (Crossover-) Collective – website click here
NEW Album 'ELEMENTS' out NOW (2017) – listen here

Live/Studio Collaborations and Sideman Activities
Marla Turner, William Pope L, Jeru The Damaja, Dub FX, Dead Prez, Sido, Adel Tawil, Harris, Culcha Candela, K.I.Z, Bilal, MM-Westernhagen, Matador, Juliani, General Valsero, Blake Worrell, Spiritchild, Ill Spokinn, Rebel Diaz, David Scribbles, RAPadura, Fargo, Richard Howell, Nosliw, FlowinImmO, MC René, Spax, Della Miles, Stimulus, Keishera James …
Interdisciplinary Art
Music and Sounddesign and Film / Literature / Performance
Nomadic New York Festival, Interfilm Festival Berlin, Fullframe Festival Vienna, Stefan Zweig Centre Salzburg, Gmundner Festwochen, Jazzfestival Vienna …
Prizes and Scholarships
2016 Erwin Wenzl Prize (Science), 2016 Springer Best Masters (Science), 2014 and 2015 'Music Board Berlin' with 'The Swag' (Funding), 2008 Thomas Bernhard Stiftung (Artist in Residence), 2004 'Newcomer Festival' with 'Mundoloco' (Austrian Band Prize), 2003 'Austrian Young Lions' with 'Mundoloco' (Austrian Newcomer Jazz Prize) || Scholarships: 2009 TU-Berlin/Institute SACS, 2004/2005 Jazz Institute Berlin/JIB, 2001/2002 ArteZ Arnhem (NL).
Contact
phil(at)mzuz.net