'The Swag' is more than a band. It's a community and we even call it a 'family'.
Based in Berlin but from different parts of the world (Nigeria, US, Austria, Germany) the Swag is bounded not only by a special language of music, but also by personalities, loyality and reliability.
'The Swag' is democratic in it's best sense of that word – composition-wise and decision-wise.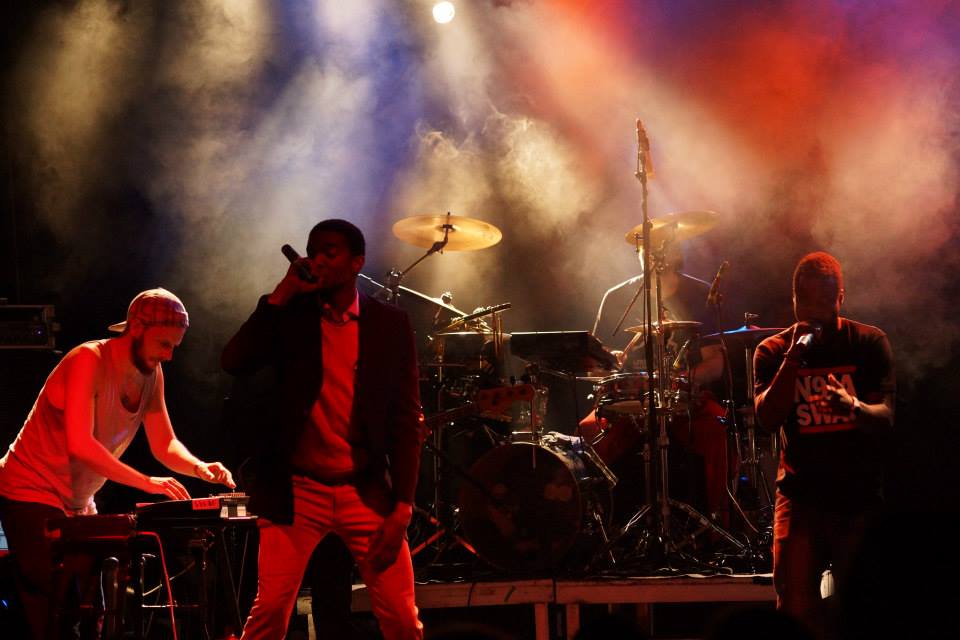 Individually we earned our place playing with 'heavy weights' like 50 Cent, Yusuf (Cat Stevens), Sido, Jaguar Wright, Adel Tawil, K.I.Z and Marteria. In 2011 we started to work on our thing.
'The Swag' does more than 70 shows a year and recently finished a first longplayer. Beyond that, the band operates a network of collaborations with music artists across the world.
The founding 'elements' are Rapturous Apollo Helios (Lead Vocals) King Solomon (Vocals) Stefan "Stringx" Fuhr (bass) Jan "Stix" Pfennig (drums) Sugarbear (guitar) Afromaniac (Scratches) and myself (keys).
Moreover, the wider community involves a lot more people and is constantly growing.
This video is made of a live concert at Yaam (Berlin), where we celebrated our birthday in November 2014. Special host: JERU THE DAMAJA.
'The Swag' already achieved legendary status for hosting the SWAG JAM SESSIONS since 2012 (12.000+ visitors a year).
These weekly 2 set sessions, with open mic at the latter set, have attracted celebrities like Dead Prez, Jeru the Damaja, Robert Glasper, Bilal, Boot Camp Clik, Kool Savas or John Forté (The Fugees) as well as underground no names and music lovers from Berlin and world wide.
A PORTRAIT of our weekly JAM (2013):

Some SWAG JAM VISITORS:
ROBERT GLASPER / JOHN FORTÈ (The Fugees)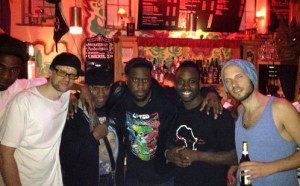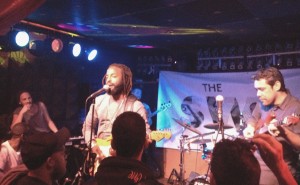 DEAD PREZ at the JAM (2014):

A NIGHT at the SWAGJAM (12, 2014):

THE SWAG ALBUM 'ELEMENTS' PREVIEW SNIPPETS (11, 2014):
Check THE-SWAG.COM for more information.